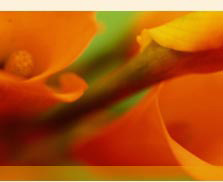 More on cycling Cuba:
More info pages:
Biking in Cuba
Cuba is a wonderful place to travel. After having cycled, biked and hiked our way around the world, we can honestly say that we've never enjoyed a bike trip as much as we did Cuba. The cycling was relaxed, the countryside was lovely, the people friendly, and the culture fascinating. We steered away from the beaten track whenever possible, got off the bike and went walking and hiking every other day, took time to chat with the locals who were often amiable AND cultivated. We explored Cuban culture whenever possible, and came away with books by Marti (naturally), Loynaz, de las Casas, and Gómez de Avellandeda, as well as a few CDs, Cuban music being perhaps the best known and most easily accessible part of their culture.
All the casas particulares listed here were on our cycling route from Havana along the north shore of Cuba down through Pinar del Rio to Viñales, and then back to Havana over the central plain. The five casas listed here were those we thought had a certain charm.
Along with the description of each casa particular are a few bike tips for hassle-free biking in Cuba. .
Cyclists! Do you have any info about Cuba you'd like to share with other touring bike travellers? Really good casas that other cyclists should know about? Bike tips, bike routes, neat things to see or photos? Send them to admin@casaparticular.info.